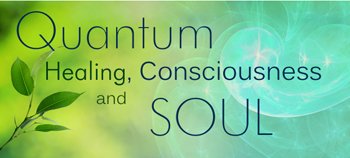 LISTEN TO WHAT HAS BEEN HEALING AND AWAKENING SOULS IN OVER 40 COUNTIES SINCE LAST THURSDAY
Tele-Conference Replay Listen NOW
If you missed the live event last week you can listen to the REPLAY
CLICK HERE TO REGISTER AND LISTEN FOR FREE:
www.marknaseck.com/QUANTUMHEALING
Last night?s call with kabbalistic healer Mark Naseck opened a deep healing space? as Mark guided us through the process of healing from the inside out by finding and clearing old damaging wounds that have become stuck in the heart and soul.
The entire call was really one profoundly moving, soul-healing meditation? but for the last half hour Mark led us through a very powerful healing session which is still opening and shifting things for me, and for many who were on the live call. If you didn?t have the chance to experience it live, don?t worry ? you can hear the replay, right here:
www.marknaseck.com/QUANTUMHEALING
And? If you would you like to learn to heal yourself and others from the inside out ? now you can! For the VERY FIRST TIME EVER, Mark is offering a teleseminar training in his own kabbalistic healing modality ? at a very special discount only for listeners to Quantum Healing and Soul.
This training will be a profound personal healing experience, and in addition, Mark will be giving you the same wisdom, techniques and tools that he gives to the clients he?s worked with at the world?s finest spas and resorts, ocean-liners, conferences and spiritual retreats. Throughout the program he will be helping you to download this information on a deep internal level? not just to your mind, but also to your heart and soul. Go here www.marknaseck.com/events/kabbalistic-healing to learn more about this awesome program or to purchase at the special Quantum Healing discount.
Sacred Union Here Now, LLC and Sacred Union Here Now Media, owned by Mark Naseck, does web development and all things marketing to promote optimal health, well being, and accelerating global consciousness in manifesting the highest. Mark Naseck (also known as Namasteman) is an internationally known teacher, healer, Shaman, Yogi, Mystic, Reiki Master, Sufi and holistic health and business consultant. Well known for facilitating life-­?changing experiences, Mark has been featured on television and radio, both nationally and internationally. While pursuing his global quest for health, vitality, longevity and spiritual enlightenment, Mark has studied with many Masters of the World?s Traditions and Religions. He has presented at the World?s Top Resorts, Spas, Institutes, and Centers including Canyon Ranch Health Resort, Miraval Life in Balance Resort, Kripalu Center for Yoga & Health, The Omega Institute, Tree of Life Rejuvenation Center, The Ann Wigmore Institute & Foundation, Ascent of Tzfat, as well as, aboard the World?s Most Famous Ocean Liner Cunard?s Queen Mary 2. Most recently Mark has been studying Kabbalah in the Holy Land?s mystical city of Tzfat (Safed) where Kabbalah has very deep roots. Offering Holistic Health Consulting, Spiritual Counseling, and Executive Business Coaching, Mark?s clientele includes Regular Folks, CEOs, Doctors, Attorneys, Heads of State, Hollywood Folk, Entrepreneurs, well-­?known Spiritual Masters, Leaders and Teachers.